WELCOME
Hi there!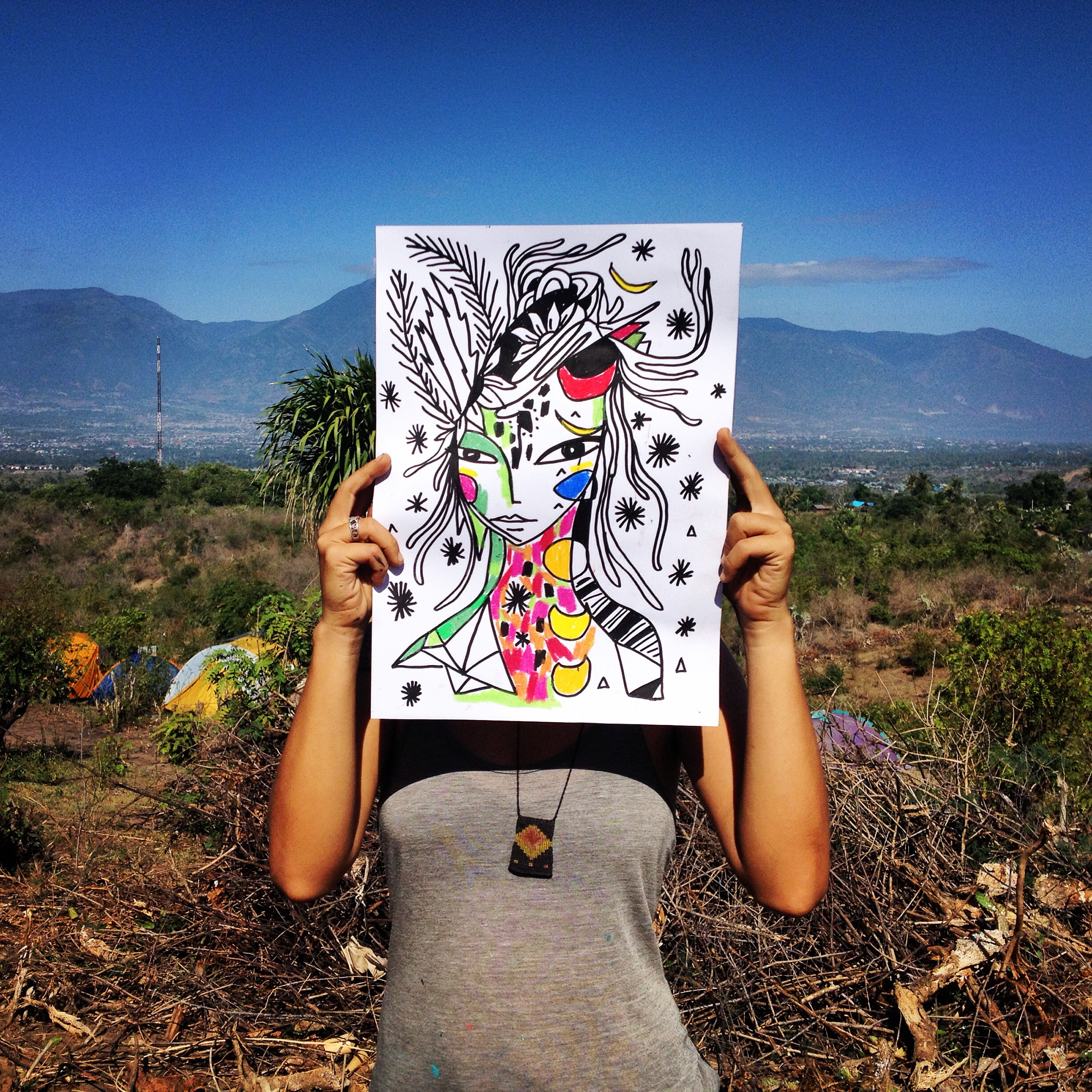 " People ask me who is the girl in my drawings...
The female character is a starting point to express my feelings and to put away the messages from the nature that I constantly received .
we are sensitive but strong , fertil and powerful, and we need care.
So from the storms I create, I could find the way to communicate with people
my images are influenced by this
being alive as a woman, as a mother ,as a human being."
---------------------------------------------------
Born in Brasil, 1982 - studied graphic design

moved to Bali in 2010 where her work was heavily influenced by the local culture. Now, the vibrant colors are interwoven with flowing lines composing a dense texture. Her works reached to the public when was initially part of the art collective "Asu Art Attack" taking her art in exhibitions such as: "Lintang Blambangan" - Banyuwangi - Java -2011; "One Billion Raising Bali" - Suarti Maestro Gallery Sanur - Bali -2013, "Balinese My Friends" - SIKA Gallery-Bali, 2014; "Hari Ini" Fundacao Cultural de Foz do Iguacu , Brasil 2014.
Cleise currently live and work in Bali as an artist and illustrator using traditional and digital techniques .